The majority of the water is very salty. Only 1/3 of the world's fresh water is available in agriculture and cities. The rest of the world has oil that will last for thousands of years, but we only have a few hundred years left to use it.
Over 2 billion people rely on the primary water source being aquifers. When income levels rise worldwide, the need for water-intensified goods increases, such as manufacturing, meat, and dairy products, which stresses global water supplies.
Water consumption has risen from 30 billion gallons a day in the 1960s to 60 billion gallons a day and is expected to double by the year 2050. Most of the world's fresh water can be found underground. We can take advantage of the available freshwater without desalinating it or relying on it. To keep the quality of life in the future, water sustainability is essential.
What is water sustainability?
Water sustainability refers to the availability of freshwater for human consumption and use in agriculture and industrial processes. It's true that we don't drink seawater, but we can use it to make fresh drinking water with the right process.
What's the goal of water sustainability?
Water management aims to ensure that economic, social, and educational progress is supported and protect and improve the environment. By adopting the best management software, a business can become more efficient in utilising water.
Water is the primary building block of life. An innovative and associate approach to water management deals with the many water sources in the environment. There are many different ways to deal with water and ensure it is appropriately managed.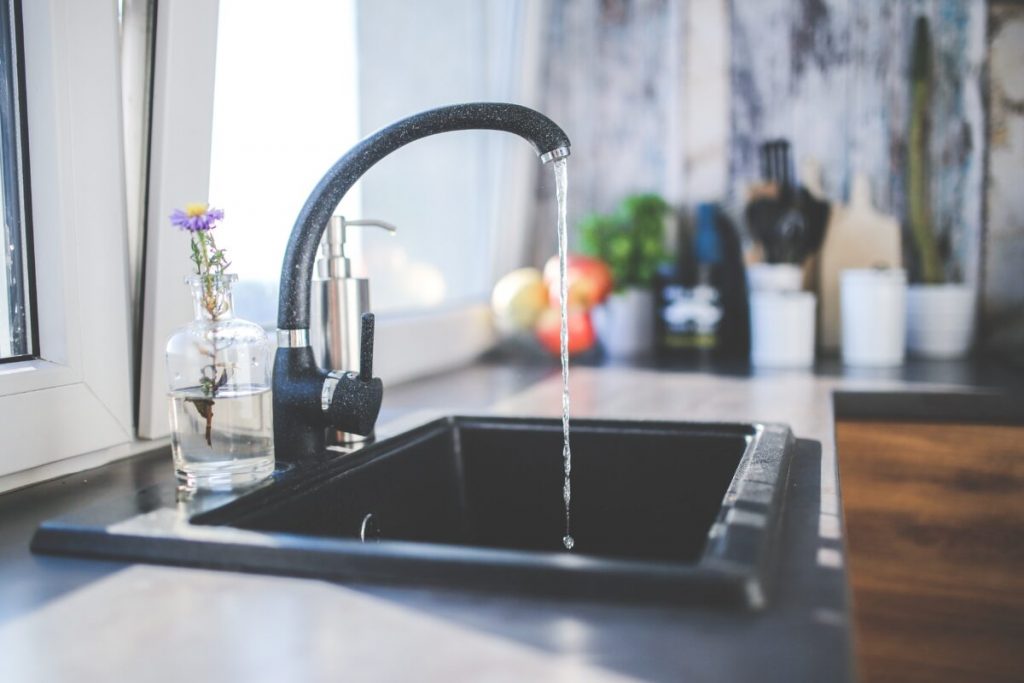 Why is sustainable water management important?
Fight health issues and disease
Over 2.5 billion people don't have adequate sanitation facilities, and 1 billion practice open defecation, costing $260 billion a year. 80% of deaths of children who die of diarrhoea are caused by unsafe water and inadequate Sanitation. It's possible to prevent these water sustainability issues and diseases by closing the gap between the demand for safe water and access.
Prevent malnutrition and better child development quality
Almost 90 million people in India don't have access to safe drinking water, and nearly 800 million don't have proper Sanitation. India has an estimated 65 million children under five, stunting growth because of poor Sanitation. Improving the nutrition of the meals is more important than increasing the number of meals that are provided.
Maintain the city's life
A large part of Singaporean's life is affected by water stress. Every day, cities worldwide move more than 500 billion litres of water across 27,000 kilometres.
The second biggest city in the world is located in a desert. The use of limited water resources is inefficient because of the excessive growth of urban zones.
For Bogota, the future water supply for its 7 million residents depends on the sustainable management of the high-mountain wetlands and ecosystems between the Chingaza and Sumapaz mountains. Climate change dramatically impacts the marshes, many of which are located far upstream from the urban zone.
Maintaining the agriculture and food production
Water is a huge issue right now. About half of global grain production will be at risk due to water shortages by 2050. This is not just a problem in developing or emerging economies – the state of California is in the midst of its worst drought in over 100 years, and cutting back on water allocation is a significant problem.
The world's largest rice industry in the southern hemisphere was affected by a similar situation in Australia just 5 years ago when the government reduced water allocation to farmers due to the dry weather.
Keep the electricity going
Even water-abundant countries are not immune to water shortages. In Brazil, 70% of the country's energy is generated by hydropower. Water shortages affect industries, and power blackouts can affect the economy, driving down industrial output. The country suffered a significant economic loss due to an energy crisis caused by a drought in 2000 and 2001. It is estimated that it reduced the national GDP by 2%.
How to support the water sustainability movement?
WASH clothes on full load; When you use the washing machine and dishwasher, they are loaded to their total capacity.
Don't take showers too long.
Turn off the tap when soaping your dishes or brushing your teeth.
If you want to give your house plants a drink, first wash your vegetables and salad greens and then use the excess water.
Use water appliances that support zero water wastage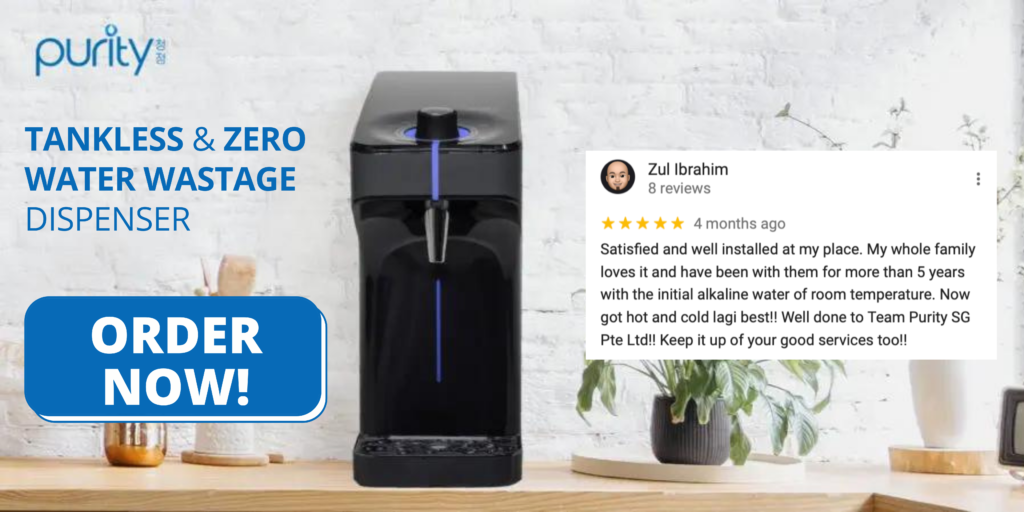 Support zero water wastage with PuritySingapore
The government has made many efforts to protect the environment and reduce water consumption. Now it is our effort; we need to work on our water sustainability because we are in a very urbanised environment.
One of the easiest ways you can start is by using an alkaline water filter system by Purity Water Dispenser Singapore. As a company, PuritySingapore promotes and supports the zero water wastage movement by creating a water filter system that supports zero water wastage while also producing healthy alkaline water. 
Call us at +65 6493 2500 | (+65) 9384 7881 or visit our store at 3 Ang Mo Ko Street 62 #07-04 Link@AMK Singapore 569139.