Water is the elixir of life. Unfortunately, most people don't even think twice about the water they drink. They simply pop a bottle in the refrigerator and drink whatever is inside without ever thinking about the contents. However, water is vital to human life. It is essential for good health. That's why it is important to purify the water you drink. You can do this easily with our home water filtration system.
What is home water purification system?
A water purification system is anything that makes water safe to drink. It can remove chemical contaminants like lead, mercury, arsenic and chlorine. It can also remove bacterial contaminants like giordia, e-coli and cryptosporidium. And finally, it can remove the more obvious contaminants like dirt, rust and sediment.
Home water purification systems are usually recommended for households with at least six people. They are inexpensive and easy to install. If you have a new construction home or are thinking about building a home, you'll almost certainly have the option of installing a water purification or filtration system in your home. Older homes may not have the equipment necessary to install a home water fit
Do You Need a home water purification?
While the Environmental Protection Agency regulates public water supplies, this doesn't mean your water is totally safe for consumption. In fact, chlorine, asbestos, cadmium, copper, and fluoride are just a few of the potentially harmful contaminants that can be found in our water supply. However, if you want to know if it's time to get a water Purification system, you first need to learn about your water source and the contaminants it may contain.
The Centers for Disease Control and Prevention (CDC) recommends that if you get water from a private well, you should get it tested at a state-certified lab at least annually. If you get water from a public system, you can find out the quality of your water by checking your water bill. The EPA will tell you what contaminants your water may have.
Yes, if you will be using any of the water from a lake or river (or even a city water supply) that has chlorine in it – which is usually the case. Chlorine kills most bacteria and makes water safe to drink.
Moreover
If you are going to a developing country, don't rely on the local water supply. It is not safe! Make sure you have an adequate supply of water purification tablets, filters, or whatever system you choose to use.
How much does a whole house water purification system cost?
How much does it cost to install a whole house water purification system? The short answer is it depends. It really depends on how extensive your installation needs to be. If all you need is a few under-sink filters, you could be spending as little as $100 per home.
However, if you need to run more than one wire from the house to the station, or you need to replace all of the faucets in the house with purification-equipped faucets, the entire cost of the installation could be several hundred dollars or more. Again, don't let the price deter you, though.
There are many different brands and types of household water purification systems available and each has unique benefits and drawbacks. By having an idea of the overall cost of ownership, you'll be able to decide which type of filtration system is right for you.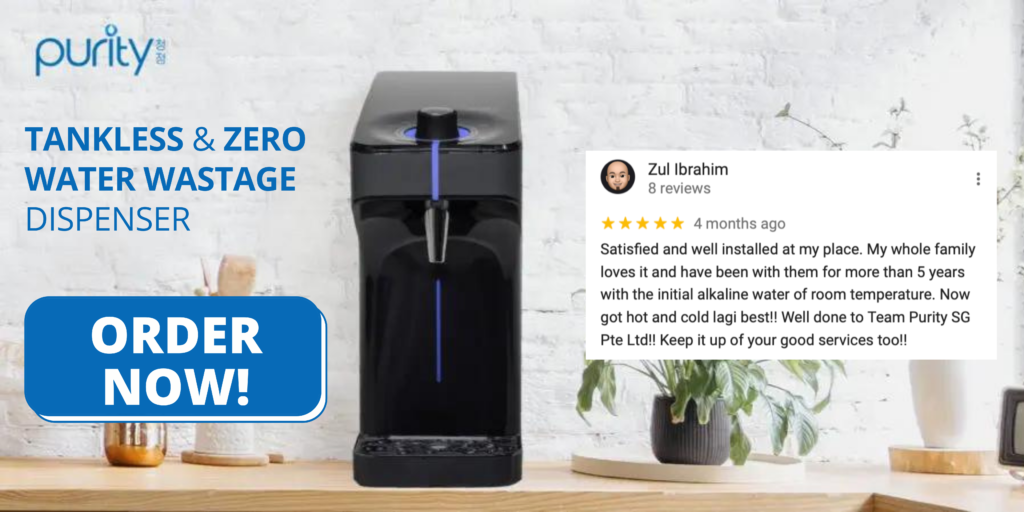 Benefits for Your Health. Water contains chlorine which in contact with any organic matters can produce cancer causing by-products such as Trihalomethanes (THM). Chlorine and Trihalomethanes can damage your liver and kidneys, immune and nervous systems, and it can also lead to the development of bladder, colon and rectal cancer. With the best home water filter or a water purification system in your office, you can get constant access to clean, safe and healthy water, chlorine-free after the filtration process. With the aid of the best water filter systems in Singapore, you can protect your health and reduce the risks of cancer development.
Save your money: Hiring the best Singapore water filter provider will save you money in the long run. The water filter system and the filters' replacement costs will be your only expenses because in the future you will have an unlimited amount of clean water. Bottled water is much more expensive, and the stock of it has to be constantly replenished, not to mention the waste of precious space for storage. However, with a water filter, you can save money on water and gain quick access to clean water whenever you need it.